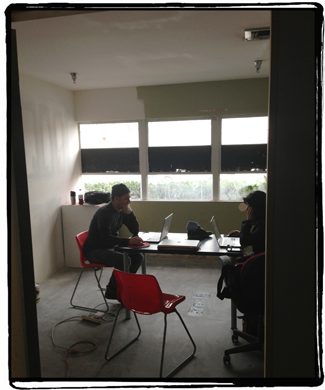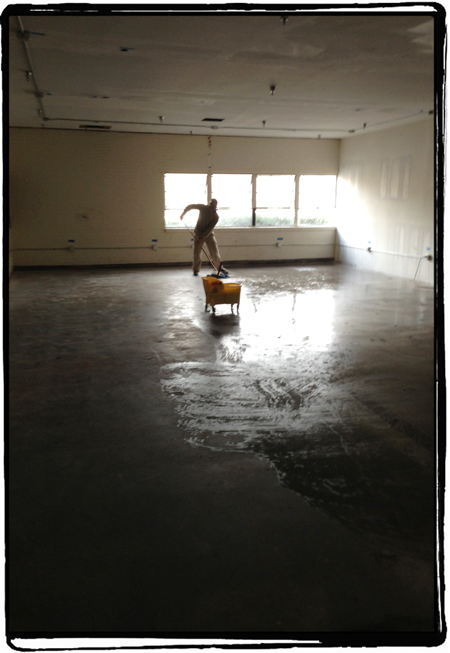 The build-out has begun at the new studio space and first things first: the floor. Stripping, cleaning, and then it will be sealed in a gloss, showing off the years of wear and making that went on before we had the space.
And by the first round of cleaning, it seems there has been a lot of that. The final floor will have a patina of faded paint, a few divots, and mysterious marks.
While the dirty work is going on, the Somewhere Something crew and I have temporarily commandeered a neighboring office in the "quiet part" of the Keystone Art Space complex to finish up the design. And just to be in the building—we're all anxious to start occupying the space.
Our studio straddles two parts of Keystone and as such, has two entrances; one from the warehouse where all the creative studios are and one from what was the office building attached to the warehouse. The office building is in the process of being converted into a gallery, a classroom, five smallish offices (about 350 square feet), and our space.
The four smaller offices are boxy, light filled rooms which line the hallway on the way to our studio. Almost as if the management planned it, after spending a couple of days working in the office that we share a wall with, we want to claim it too. Let the (second wave of) planning begin?